Client was fitting out her new upmarket inner-city, water-side venue & everything had to be perfect! Problem was this ugly dividing structure in middle of room, it was so bad it had curtains around to hide! The client wanted a solution, seeking the latest international greenery looks, they came to us with a concept...
-we were able to work with the Client to come up with sketch designs & costings, & once approved, to make & install
-using rich, textured moss-mat wrapped around corners as a base, then adding flowing lush mixed greenery to give design fusion between two
-we also added some finer points, such as masses of roots hanging down from protruding Ficus plants & tumbling swathes of Money-Plants, adding variety & interest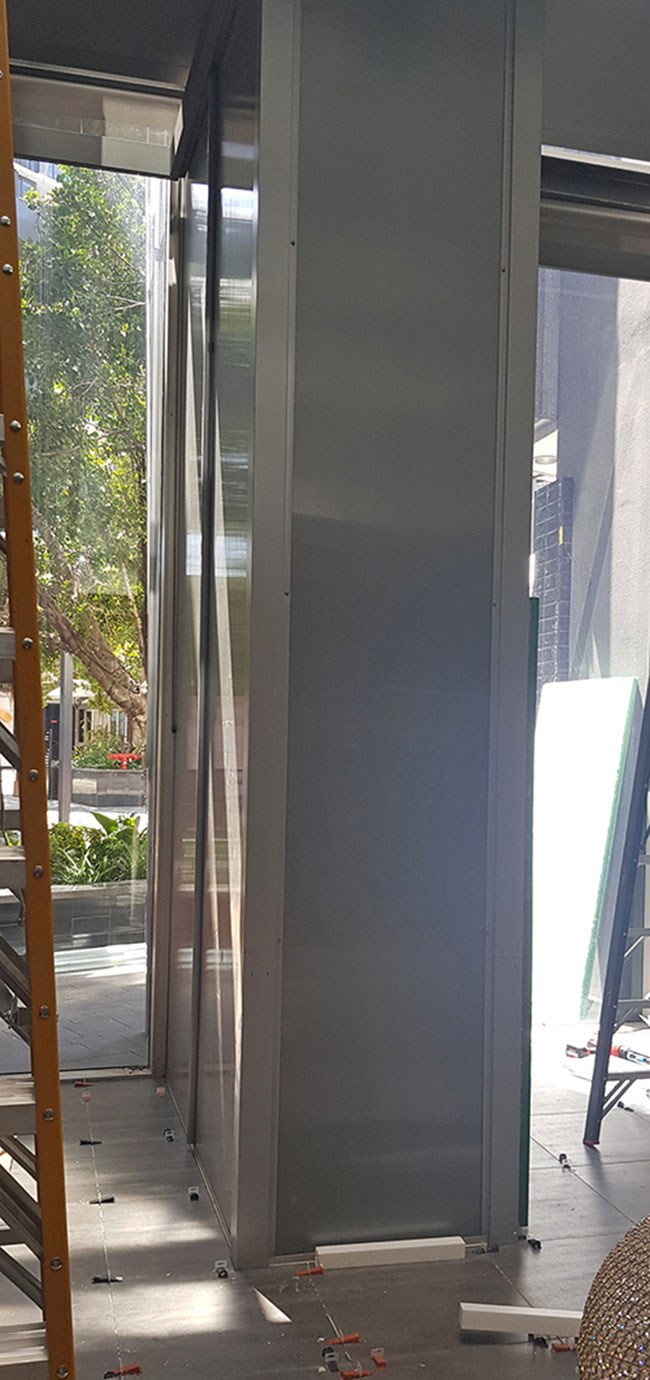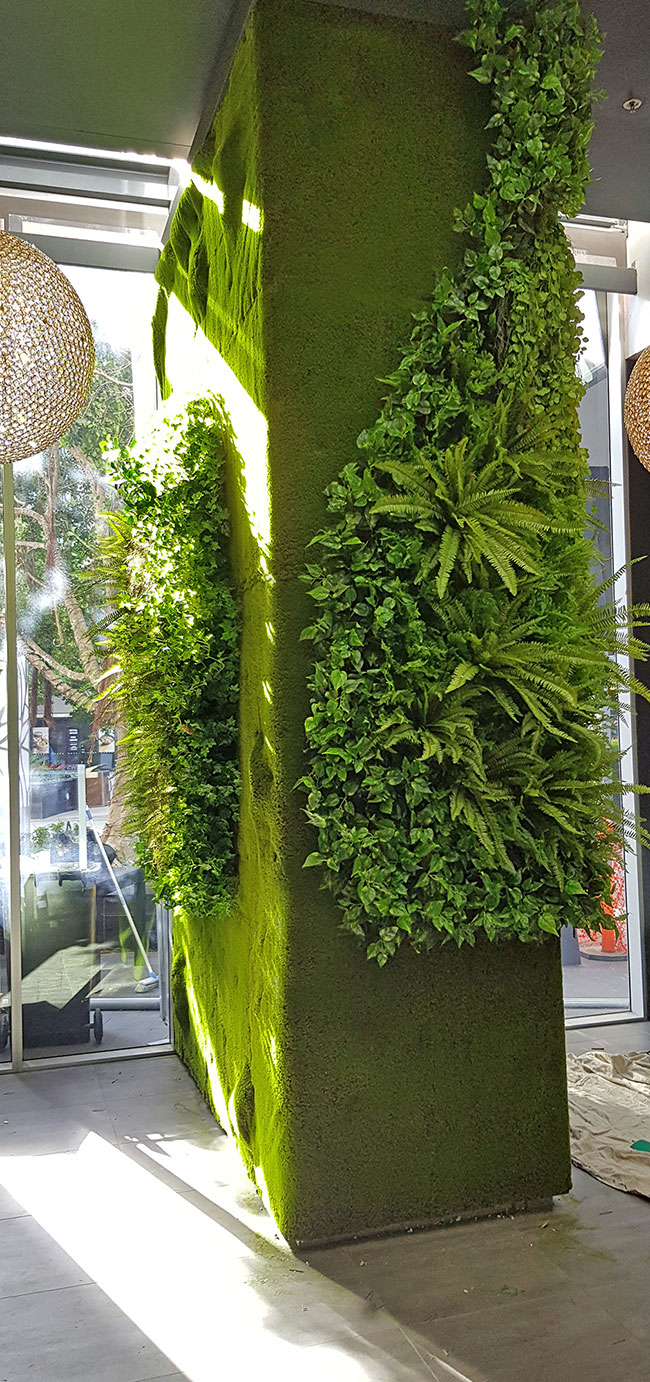 -the end result is both dramatic yet natural, with sweeping lines of mixed greenery, softened by moss backdrop, suiting eclectic decor of the venue...