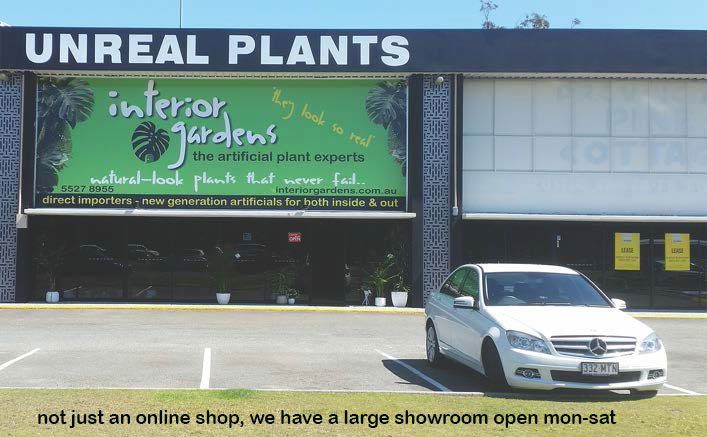 Designers and Suppliers of Quality Artificial Plants & Trees
Since 1988, Interior Gardens has cultivated the art of Distinctive Plantscaping, the realization of beautiful Interior Landscapes and the creation of exquisite natural-looking Artificial Trees and Floral Arrangements. From lofty spaces to intimate rooms, we know how to make a place look the way you want it to feel...
Interior Gardens is at the forefront in developing new and improved lines of exquisite artificial plants, trees, palms, bushes, vines, succulents & florals, as either DIY, or finished in planters, hanging-baskets, wall-plaques & green-walls for both inside & out.
We particularly specialise in the latest sun-tolerant range of artificial plants from small ground-covers & flowering bushes, to large trees & palms.

Our team includes qualified Designers, Florists and Horticulturists with a background in live plants. This gives us an edge in understanding how to make Trees and Gardens that not only look perfectly natural, but have a pleasing balance of shape, texture and colour. Our Designs are dedicated to elegance, uniqueness and natural beauty...
Delivering Results to Exceed Your Expectations
Whether we're working alone or in collaboration with Interior Designers, Property Managers, Architects or Homeowners, Interior Gardens delivers results that exceed expectations. When it looks simple, graceful, and elegant, we know we've done our job well; even more important, you'll know it too...
Interior Gardens uses only the finest components to create designer-quality interior landscapes for every décor. We maintain a huge inventory of lush trees, leafy plants, colourful florals, attractive containers, and other fine elements, many of which are on display in our extensive showroom. Our experienced staff of artisans provide an unequaled excellance in design, manufacture, and installation
Interior Gardens creates beautiful surroundings that change the way you see the world, whatever and wherever your world may be.
Why you can trust us to create a unique garden experience
We do artificials right, with 36 years experience

Latest & best range, all high quality

Great value, deal factory direct

Both online & showroom [see & touch the quality]

Delivery Australia-wide

Fast convenient service, with guaranteed products

SSL secured payment gateway

Qualified design & installation team
Not just another on-line business- visit our extensive showroom, open mon-sat
We are conveniently located at 4 Showcase Ct [off Ashmore Rd], Bundall QLD, Australia, plenty of free parking at the door.
Check out our large range of- loose & potted greenery, trees, palms, succulents, vines, bushes & bonsais,
with hanging-baskets, wall-baskets & plaques & green-walls all ready to go or custom order from...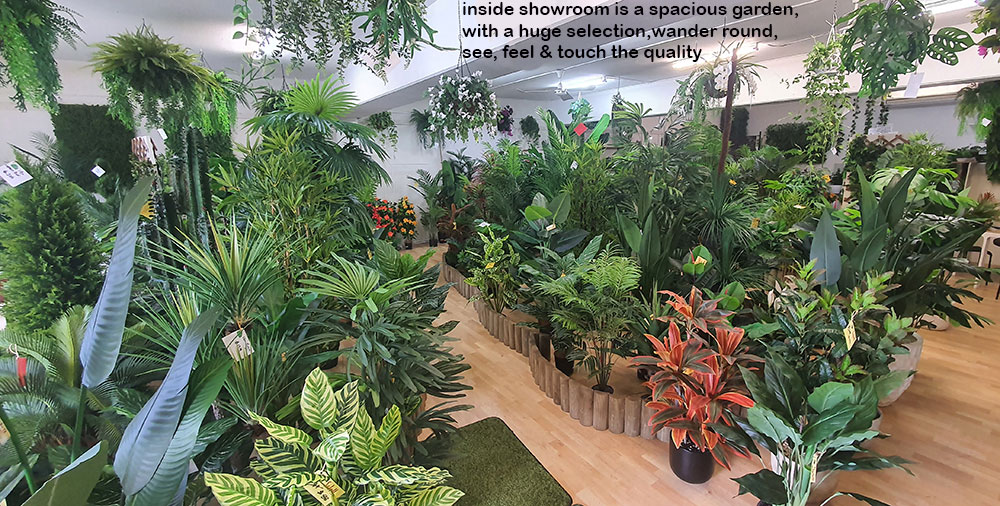 Wander around our spacious wheel-chair friendly gardens, see, feel & touch a huge variety of sizes, colours & textures.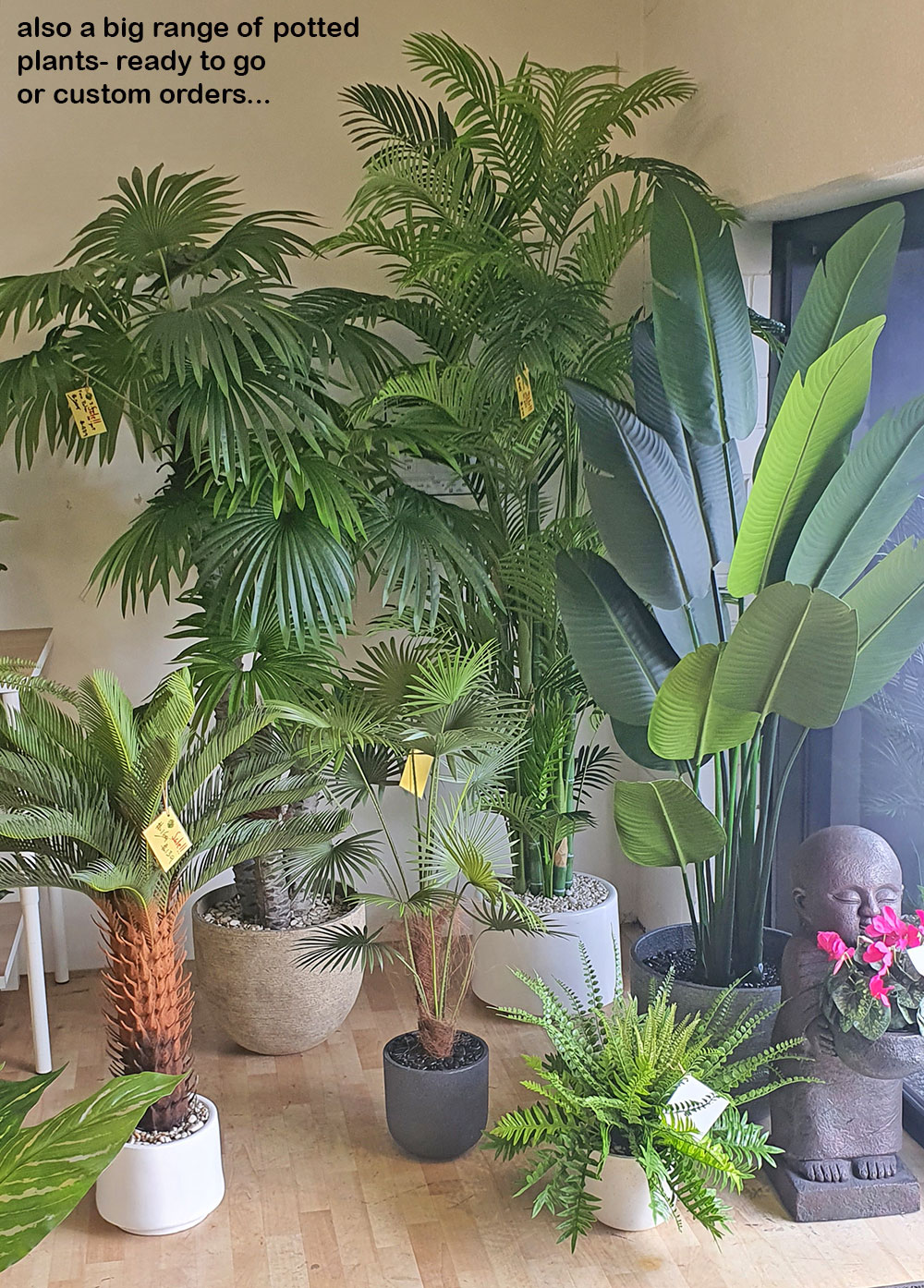 We always have a large selection of plants set into planters, ready to go or custom order off,
you can pick your plant, select your planter & we will set & finish to your own custom designs...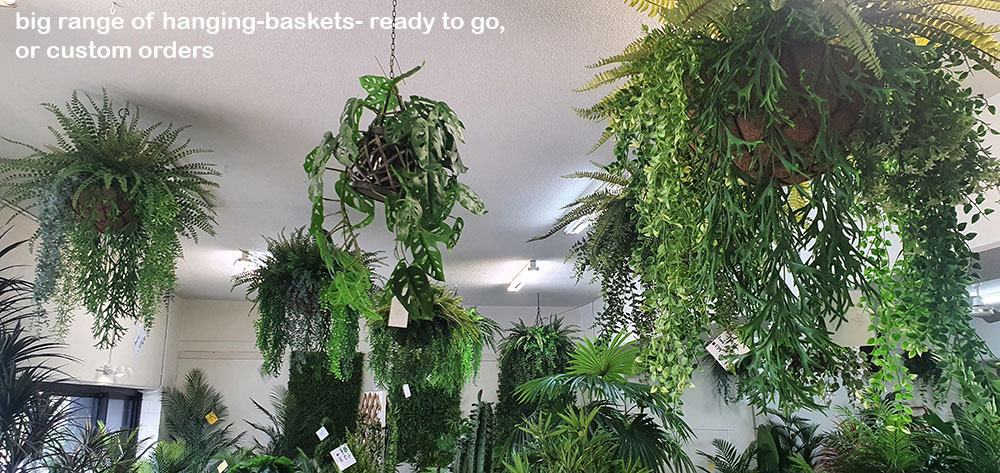 Also a large range & variety of hanging & wall baskets, both for indoors & out, ready to go or custom order...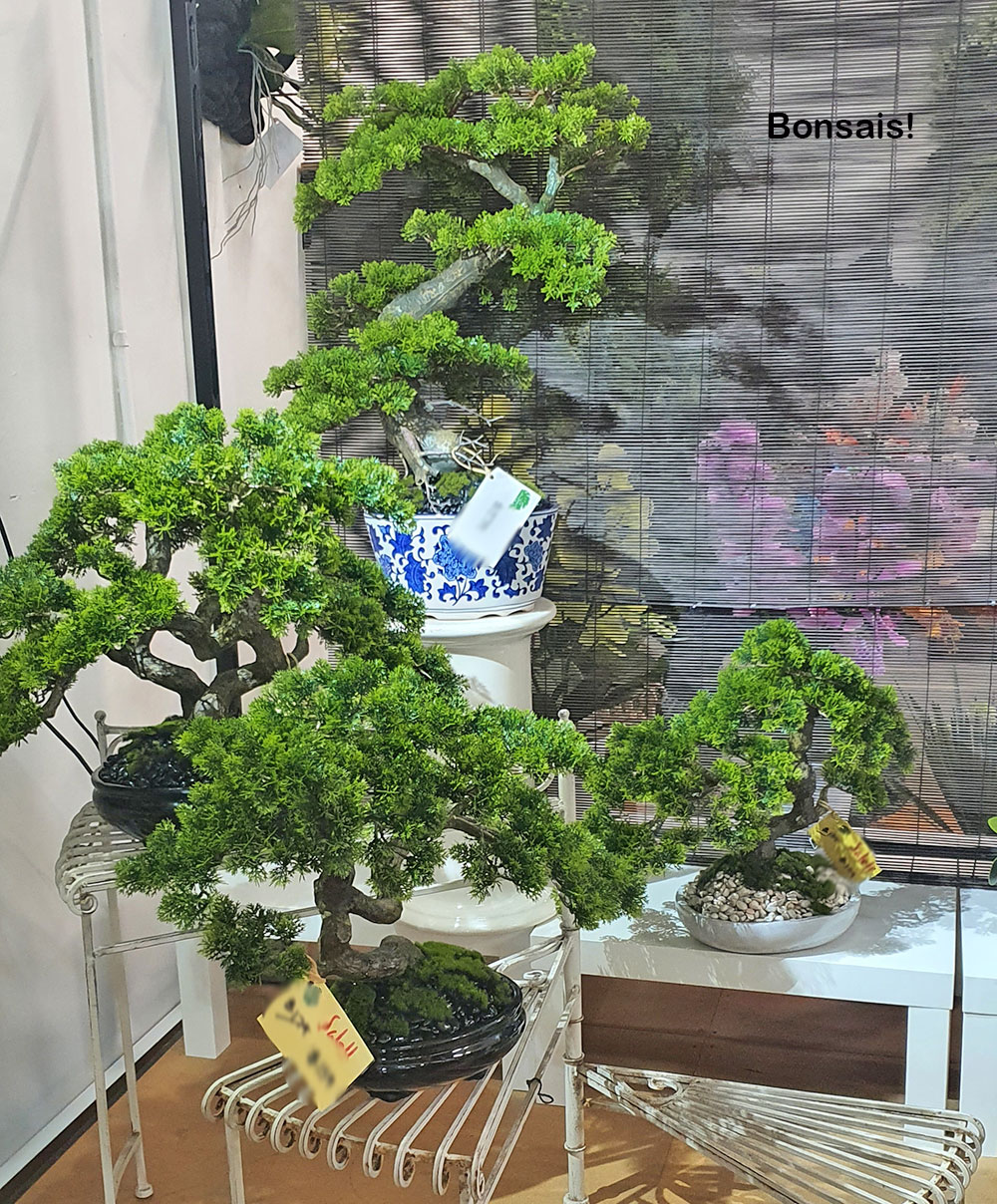 Exclusive to our showroom, assorted Bonsais in stunning detail & looks...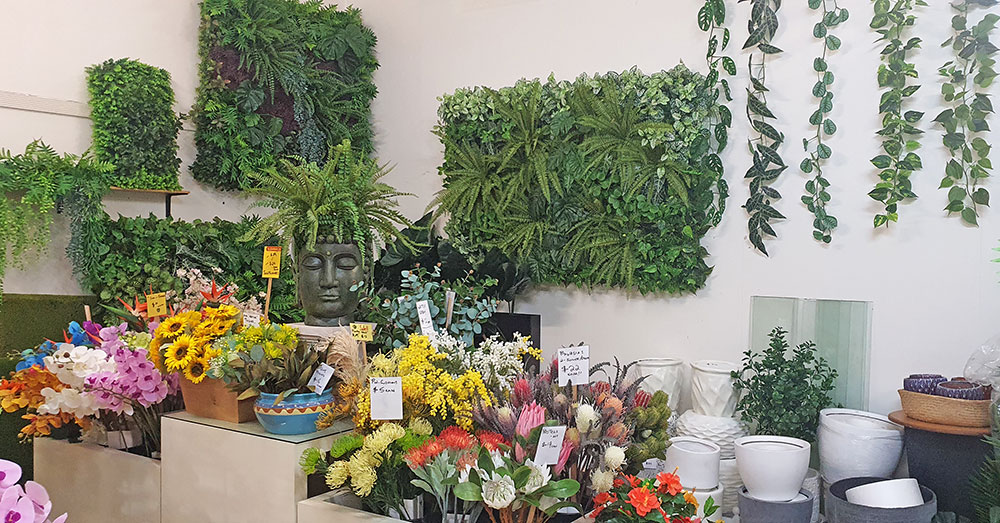 Also a range of loose DIY florals, bushes, vines, planters etc...
We are conveniently located at 4 Showcase Ct [off Ashmore Rd], Bundall QLD, Australia, plenty of free parking at the door, we invite you to pop in anytime (: