Prominent Tavern was undergoing a major refurb, the plans included several planters at heights of up to 7m. Obviously watering 'live' plants at this height is difficult, particularly in part-sun, so Builder called upon Interior Gardens at short notice. We were asked to suggest, design & quote on supply & install of suitable artificial plants, with a very quick turn-around time...
Greenery was required in 2 main areas:-
overhead planters in Bar on 4 x sides of high ceiling with opening roof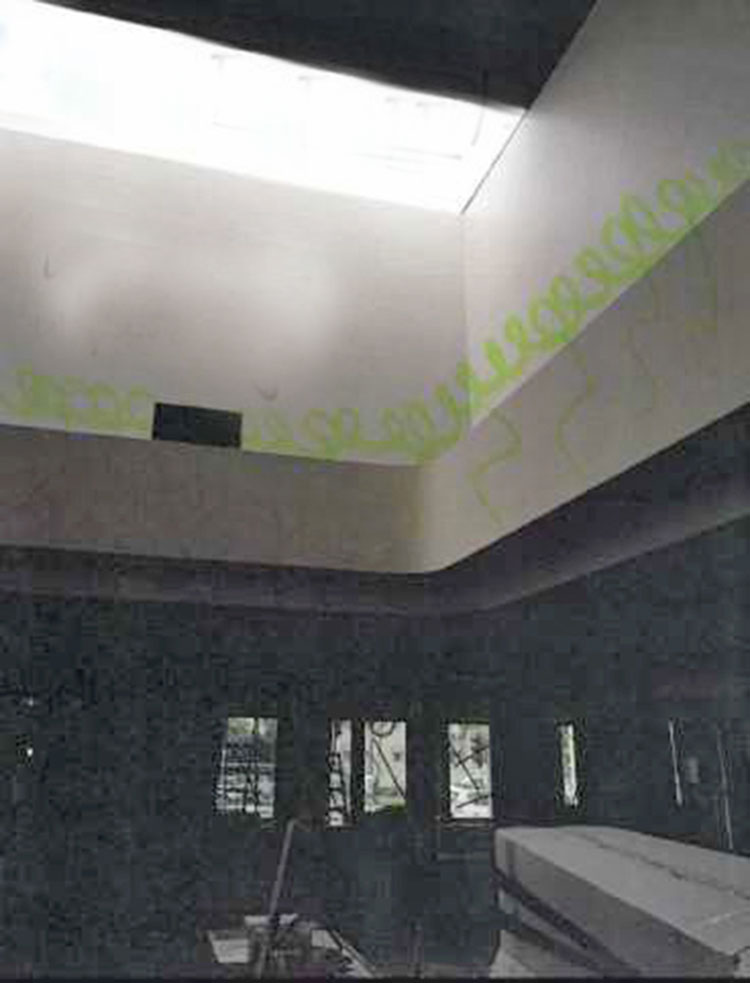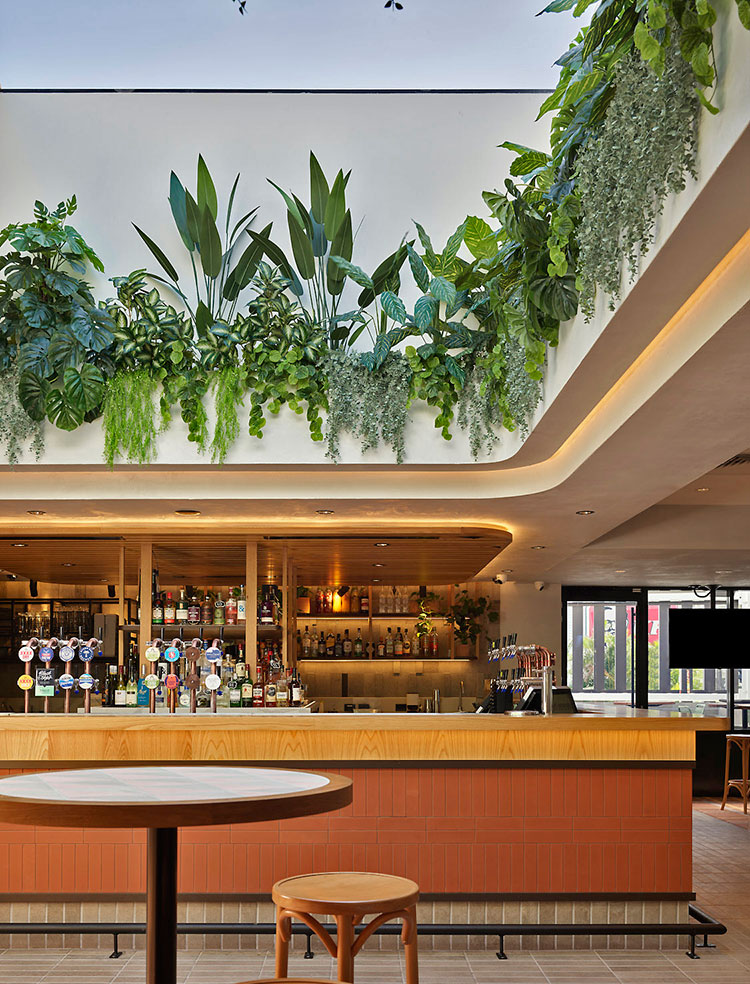 here we used natural combination of plants in varying heights & drops over planter ledge.

The aim was to create a natural contrast using height & fall variations, empty spaces & contrasting foliages.
Skylight Planters in raised ceilings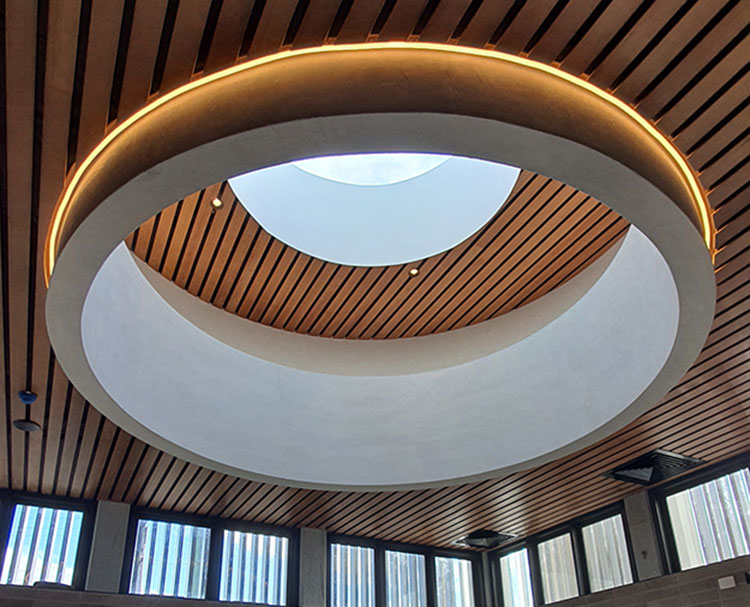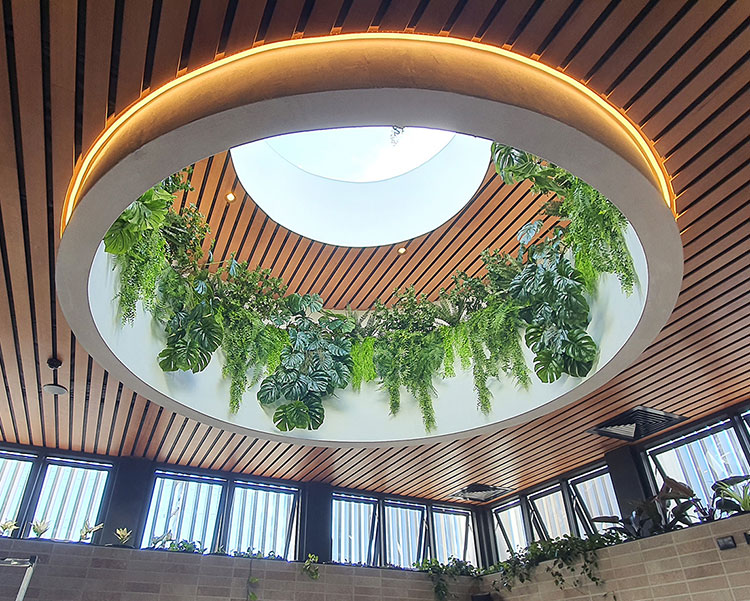 here the plant combinations are more flowing over planter edge into void

dramatic contrasts between bold large foliages & finer ferns as well as length variation & spaces give natural appeal
In lower planters 'live' plants struggle to survive, incurring labour costs & looking ordinary, while above, lush artificial plants provide great aesthetics with no ongoing costs!
The end result is very modern atmosphere, with natural timbers & decor complimented by lush overhead greenery...