Client was building a new tavern & wanted latest cool green-looks inside & out. One balcony area looked a bit drab so we were asked to come up with ideas.
-being a public area, it is always preferable to keep greenery up & away from Patrons. This stops any revelry with the greenery & also leaves more room for more Patrons!
-hanging-baskets are the perfect solution & being artificial there is no on-going maintenance or water & dead foliage dropping down on relaxing customers
-we used a nice mixed selection of our latest UV-treated plants, adding variety & interest. Our Team were also able to install professionally on a building site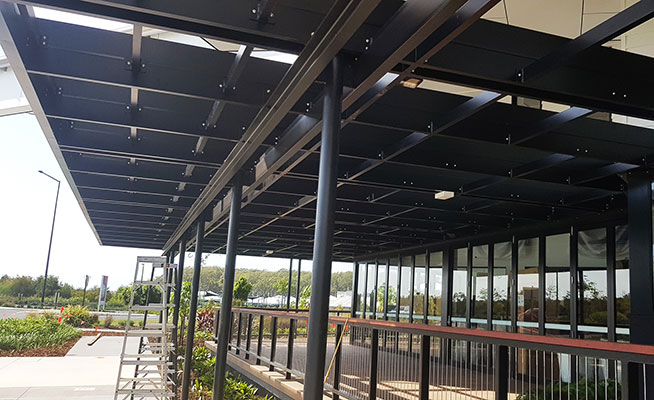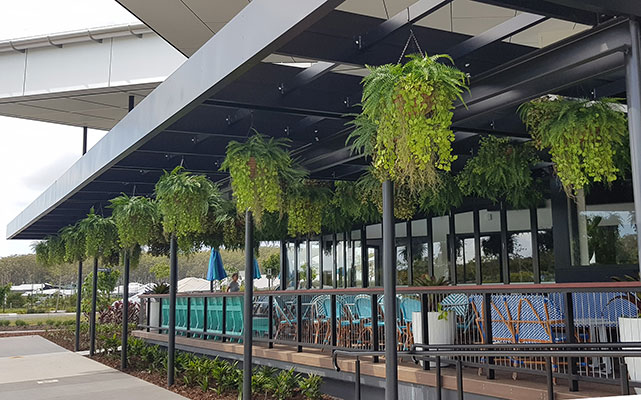 -the end result is an area transformed, from uninviting heavy metal beams overhead to a pleasant green room full of customers...