20 Best Small Garden Ideas

---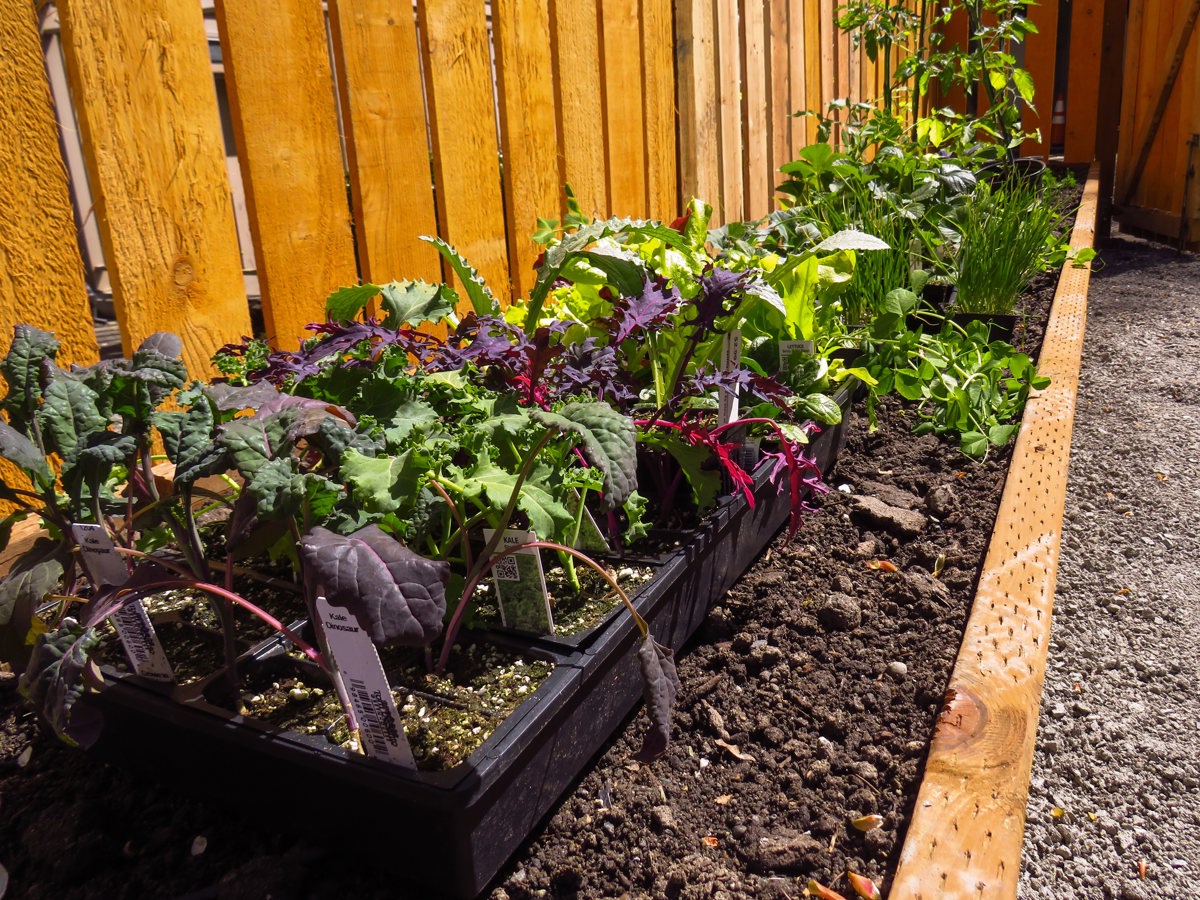 ---
You don't need a big outdoor space to create your own garden. People have grown gardens even with a lot less space. Some even have only their balconies to work with, yet have turned these into lush green spots in their homes. So if you want to create a garden, know that you can always do that no matter how small the space is. But how? We have 20 of the best small garden ideas for you to get inspiration from.
First Things First: Things to Consider When Creating a Small Garden
Before you start transforming your outdoor space into a small garden, there are a few things you need to consider.
Climate
It is important to know the climate zone for your area so you can pick the kind of plants that will thrive and survive through the seasons. As you know, there are four climate zones across Australia: tropical, sub-tropical, dry Mediterranean, and temperate. However, generally, the country's climate is mild and pleasant, with lots of sunshine. Australia also generally lies in Plant Hardiness Zones 7 to 12.
Once you know your plant hardiness zone, you can check out the plants that will thrive in the area.
Soil Type
You would need to know the kind and quality of the soil you have in your yard. Is it chalky, peaty, loamy, clay, or sandy? This way, you would know how suitable your soil is for growing plants. The best soil to grow healthy plants is a rich, sandy loam. It is a combination of sand, clay, and silt. You can also purchase garden soil from garden supply stores if you don't think you don't have good-quality soil in your yard.
Irrigation
You will also need to think about irrigation or how to go about watering your plants. So, before planting, you may want to plan the layout for your pipes and sprinklers and then install them on the ground. If you plan on just using a garden hose, then install an accessible faucet and get a hose long enough to go around your little garden.
Should you find this too cumbersome or time consuming, you can get artificial plants, flowers & trees from our plant shop
Ideas for Your Small Garden
Here are some of the best small garden ideas:
1. Raised Garden Beds
Raised garden beds are perfect for small outdoor spaces, and they have a number of benefits. For one, they allow you to grow small plots of flowers or vegetables while providing you with a pathway. You don't have to worry about stepping on your plants when they are growing well.
These raised beds also keep weeds at bay because the soil you are using won't mix with the soil on the ground. They also provide good drainage, prevent soil compaction, and they also serve as a barrier to snails, slugs, and other pests.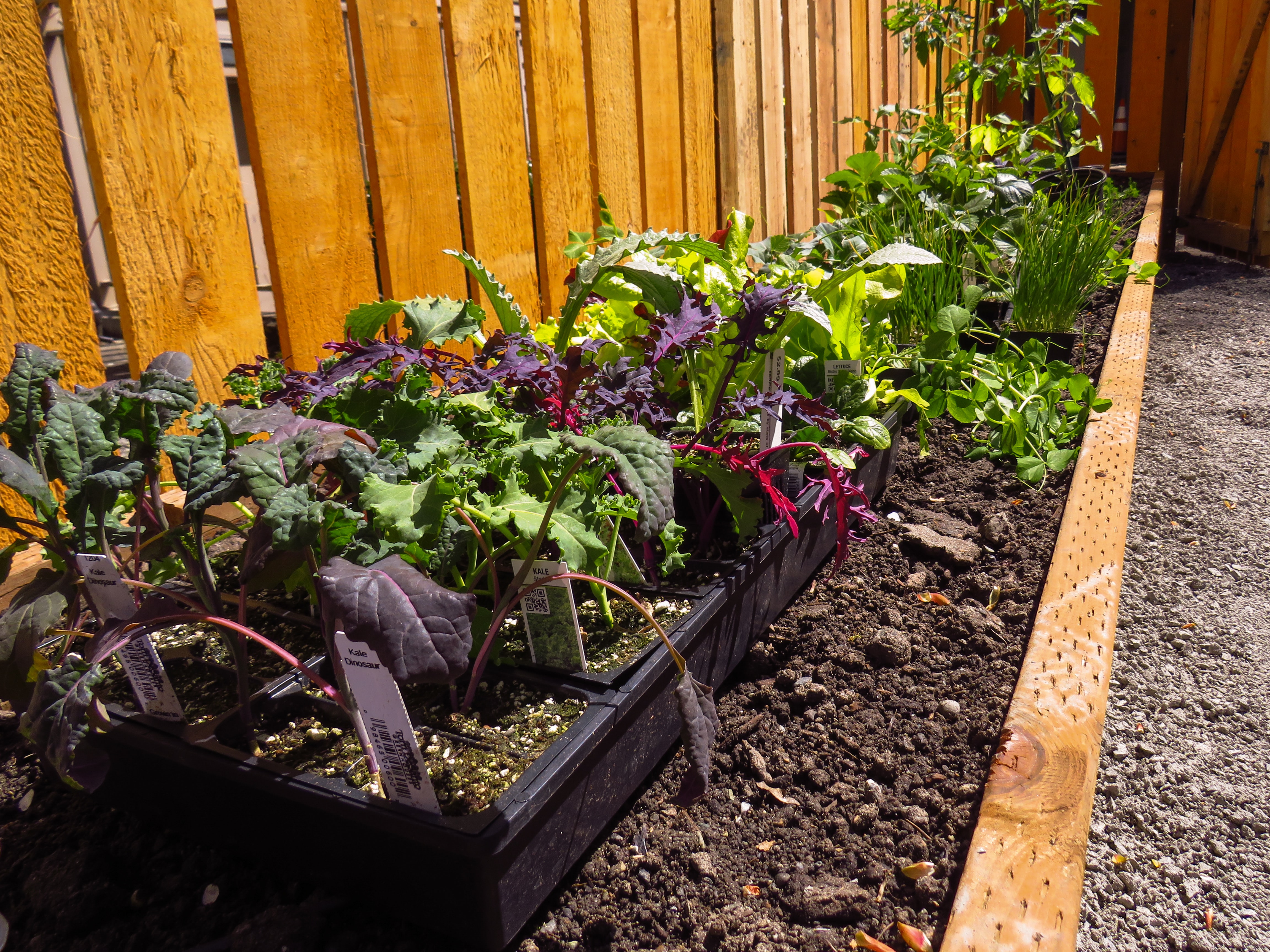 2. Vertical Gardens
You can make up for your lack of outdoor space by going vertical. You can still add more greens even without expanding your lot area. Simply get vertical pots and utilise your walls or your fences.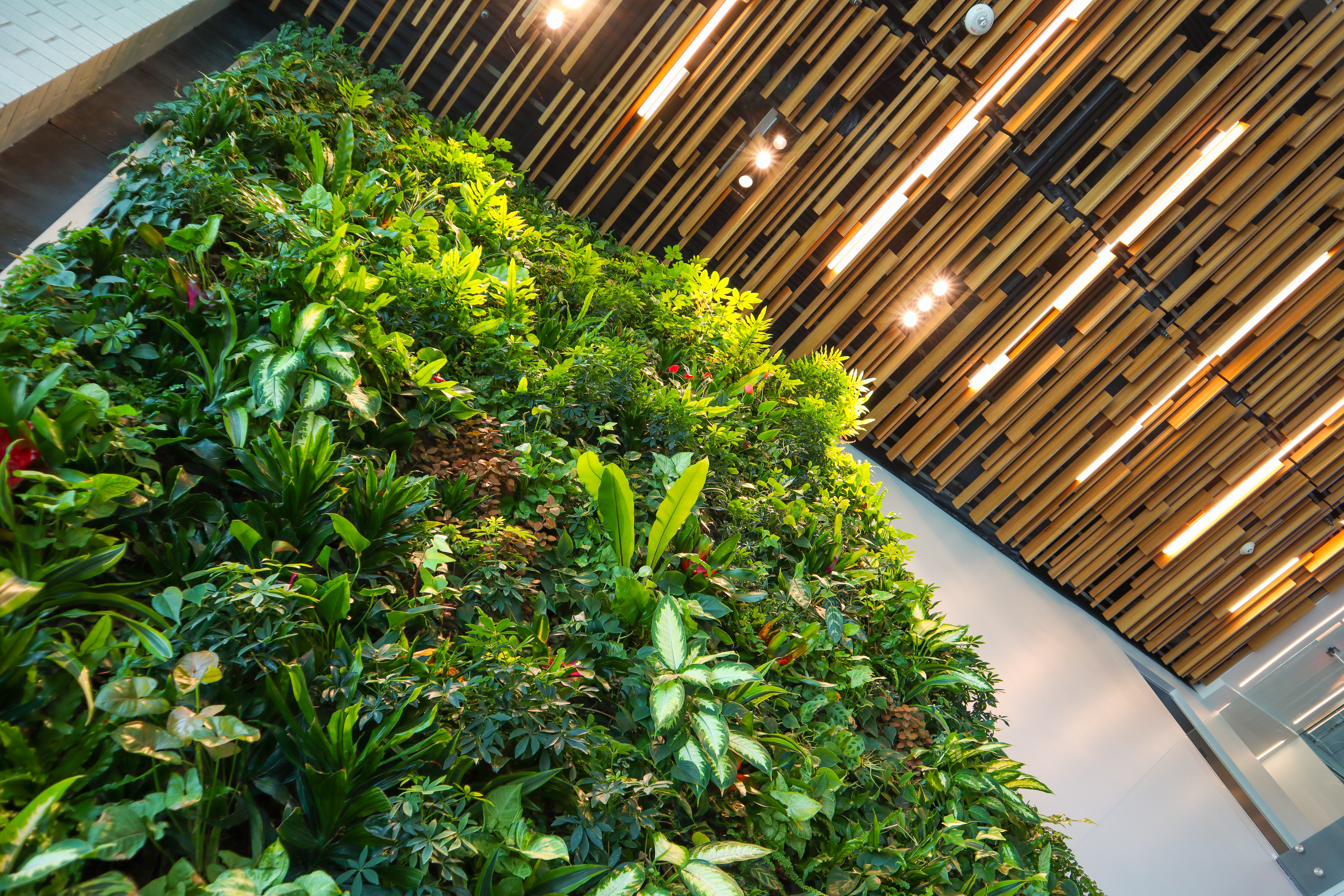 Portfolio of Artificial Plant Walls
3. Container Gardens
The best way to maximise any small garden space is to use pots and containers of various shapes and sizes. It will give your garden a multi-dimensional effect, instead of plants all lined up on the ground.
Container gardening is also the answer to a lack of ground or to having only concrete surfaces, like the ones in balconies and decks. Just because your outdoor space is cemented or has bricks does not mean you'll have to give up on your gardening dreams.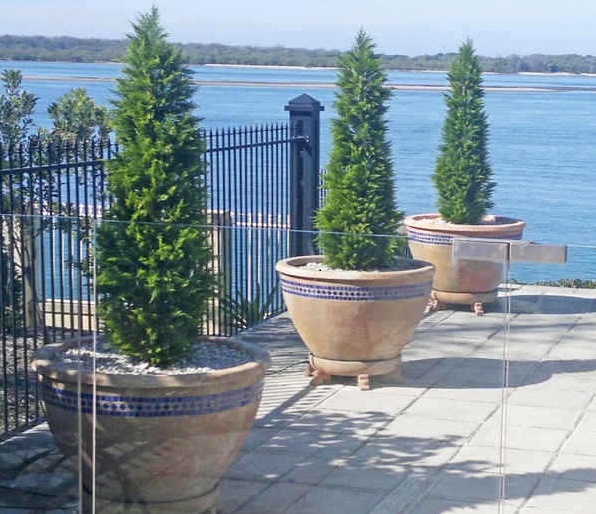 Check out how this garden makes use of mixed and contrasting greenery in planters: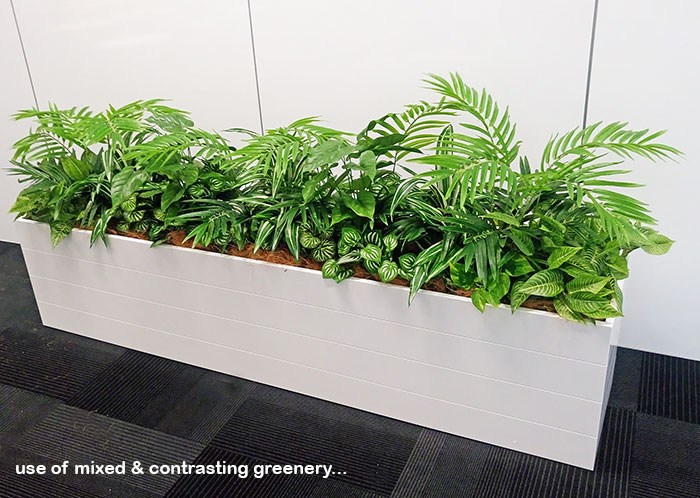 4. Green Columns
Get stackable pots that apply the vertical garden concept. When many of these pots are stacked on top of each other, they form a column. It would occupy the same amount of space as one huge planter with a large plant, only this one can hold many smaller plants. You can plant various herbs or various flowers.
5. Garden on Steps or Stairs
If you have steps in your small outdoor space, make use of them. Place plants in pots on the side of the steps, leaving enough space for you to pass.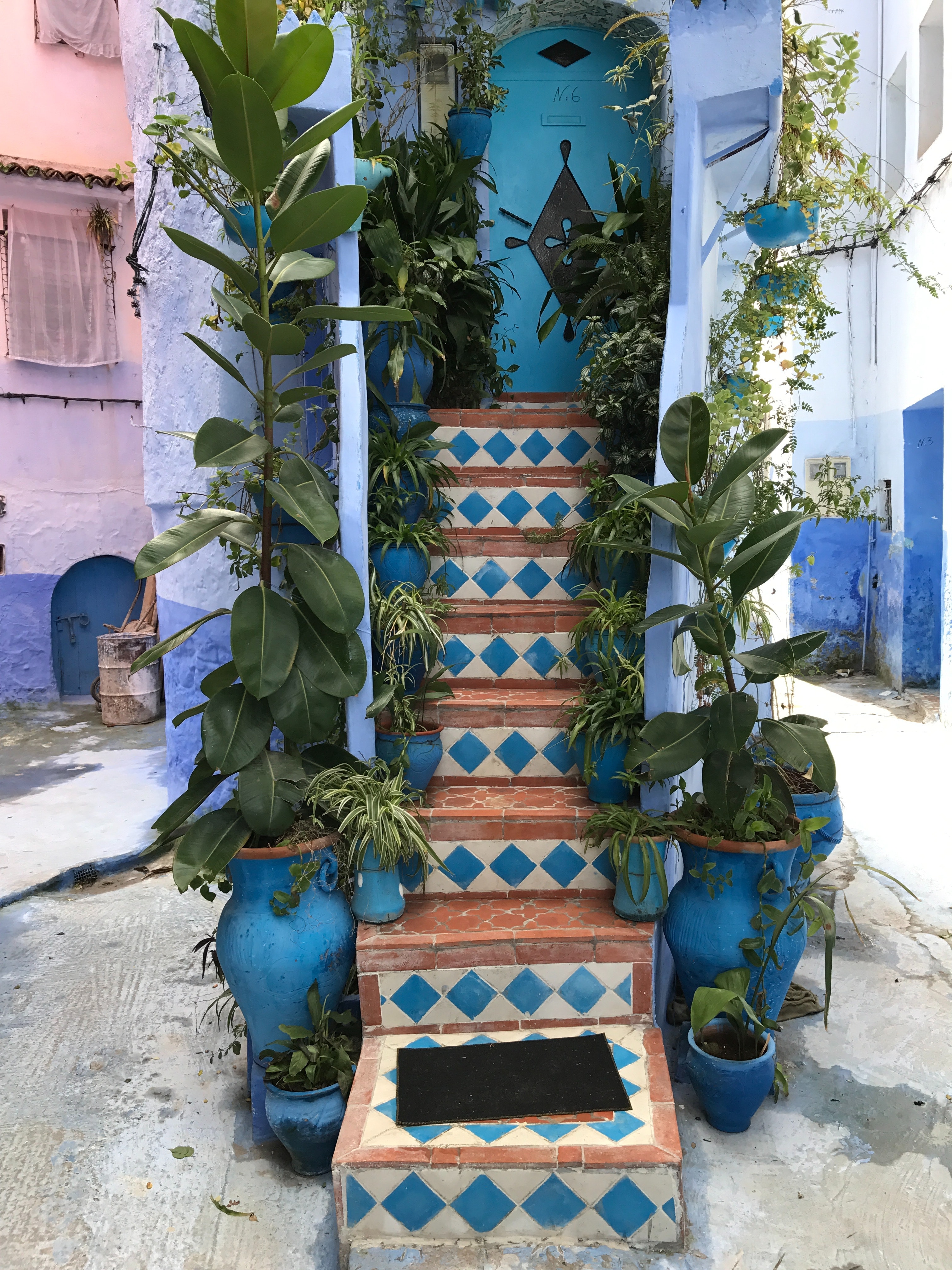 6. Trellis for Climbing Plants
Plant vines or climbing plants in your garden and build a trellis for them to climb on. Vines can add a lot more green to your outdoor space without taking up too much land area.
Check out this canopy of green serving as shade for an outdoor seating area:

And look at these wonderful artificial plants hanging: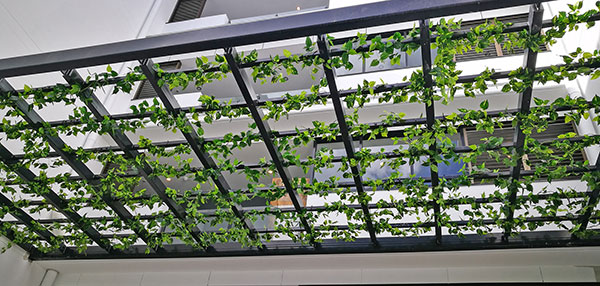 7. Garden on Shelves
Sometimes, all you need are shelves, crates, boxes, tables, and other discarded furniture to hold your potted plants. Using various furniture pieces will give your small garden a multi-tiered or multi-layered look.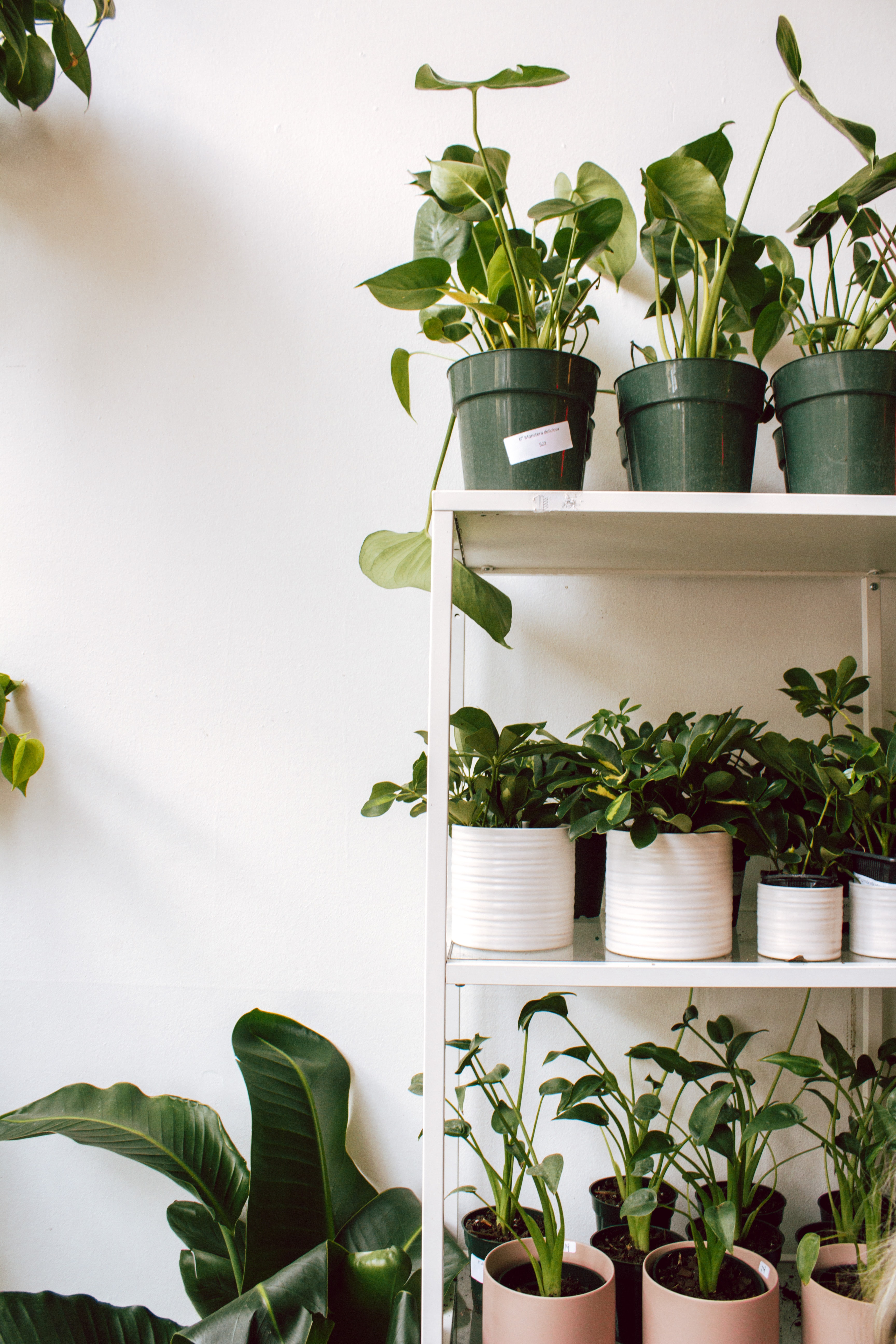 Here's a wooden ladder which contains potted plants: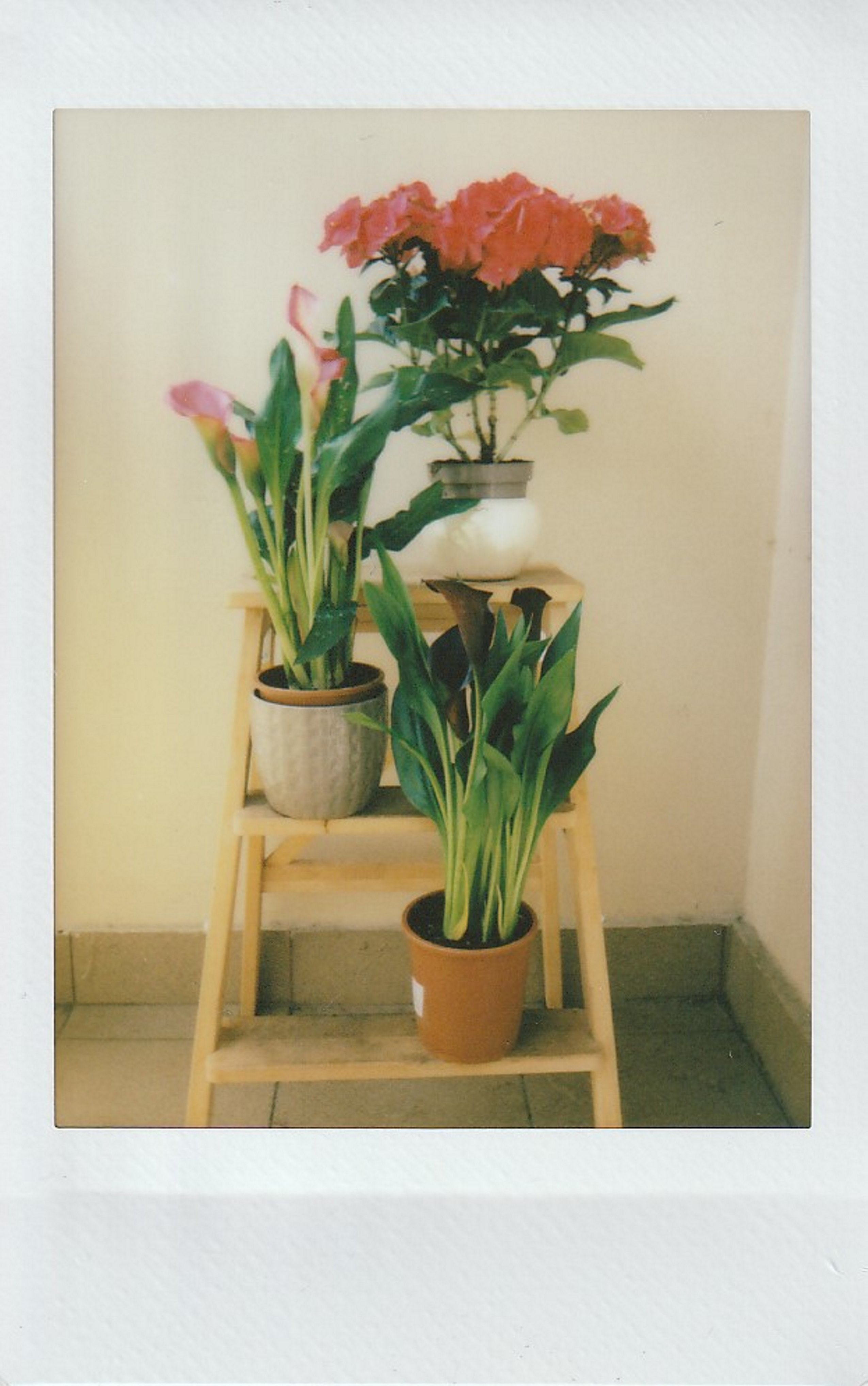 8. Mini Landscapes
You can draw a layout of your small garden, complete with a plan on what plants you will be using and where you will position them. You will also need to plan how you want your stepping stones, rocks, and even your garden lights to appear. Mini landscapes would be perfect if you want everything to appear well-arranged and well laid out despite the small area.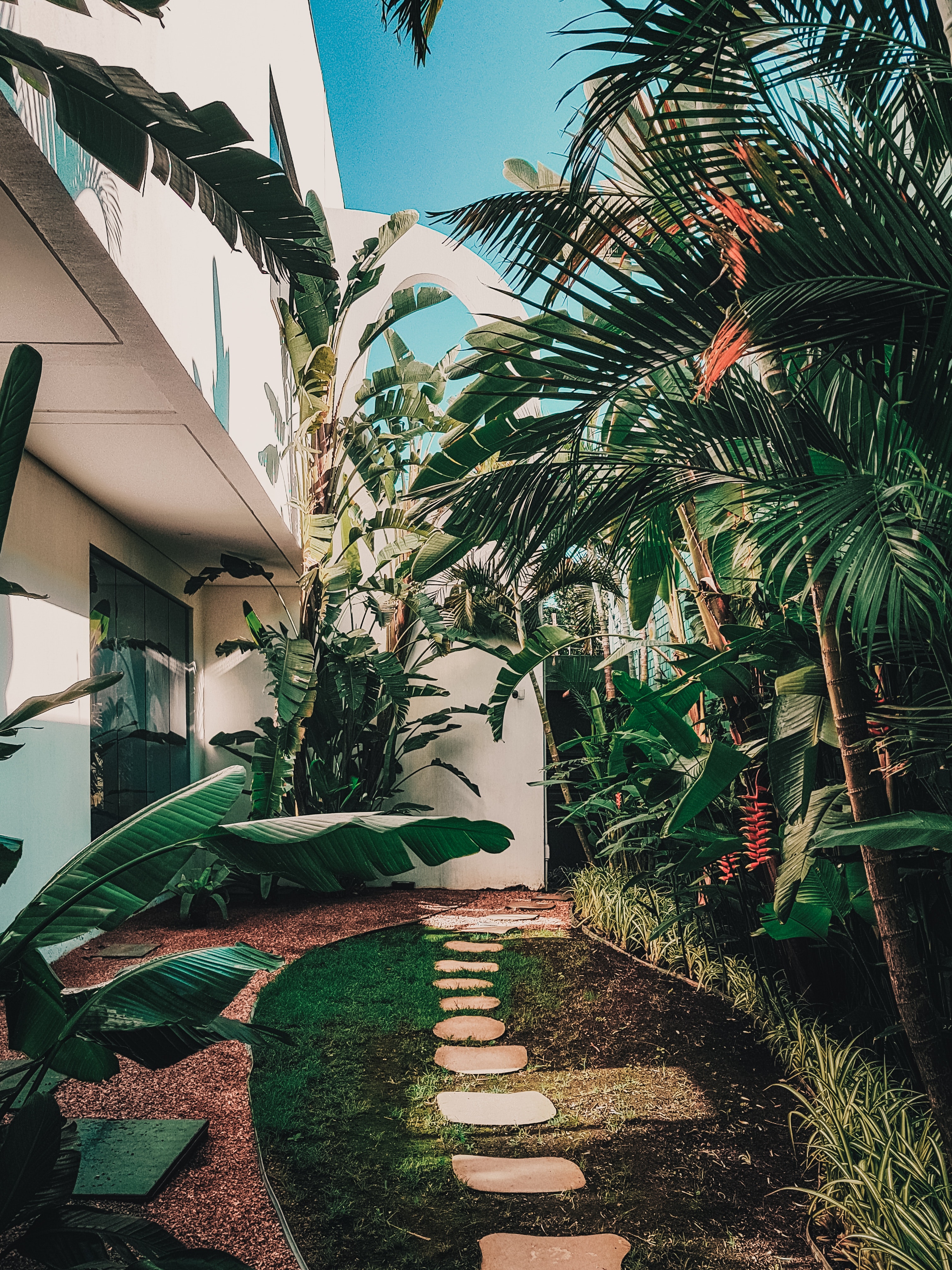 9. Bonsai Garden
You can have a small garden space and still house trees like maple! You simply need to make bonsais out of them. Plants seedlings or grafted versions of these trees in bonsai pots and let them grow as miniature versions of the full-grown trees. Display your bonsais on wooden pr rock pedestals.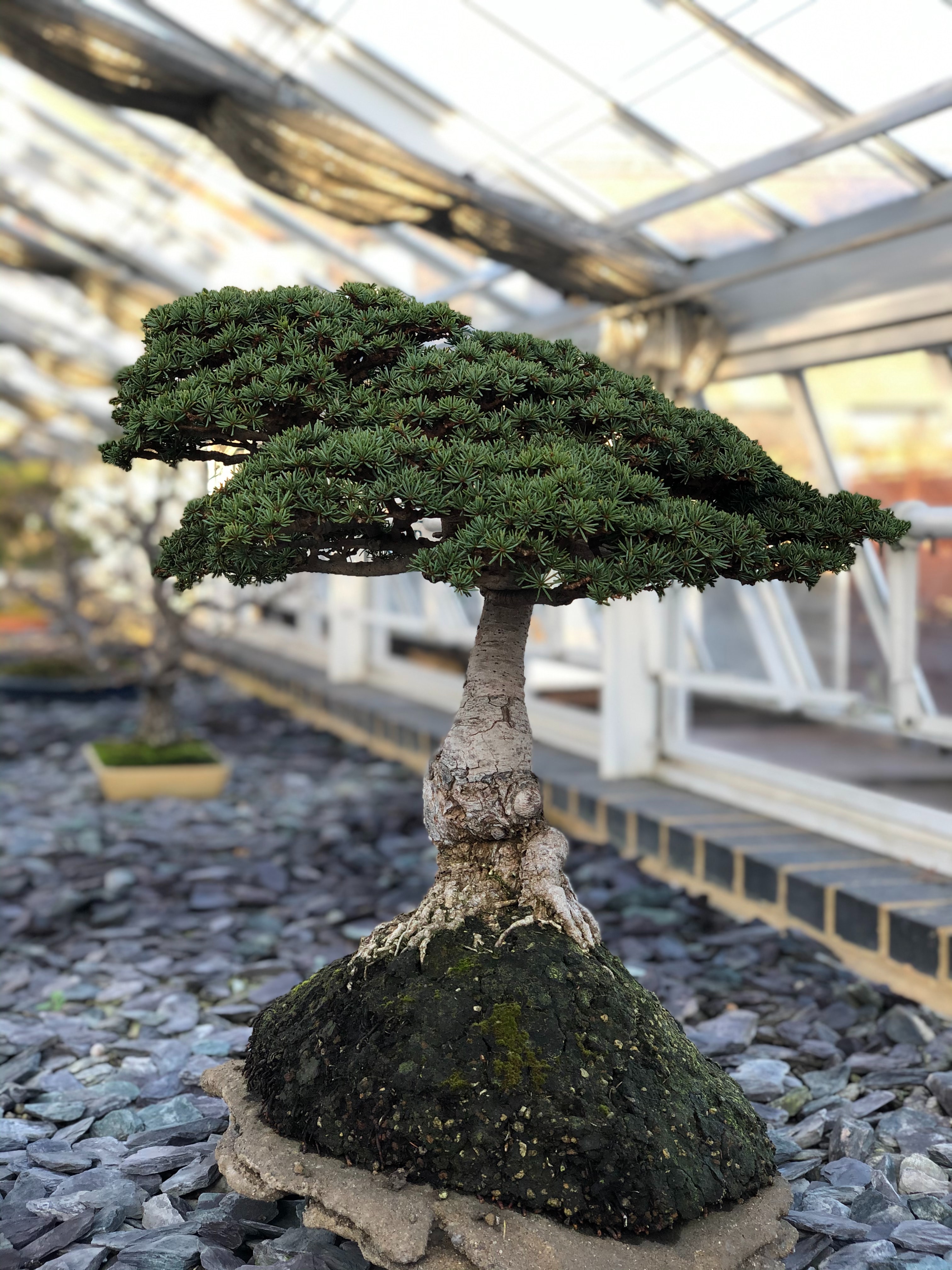 10. Balcony Gardens
If you live in an apartment and the only outdoor space you have is your balcony, you can transform it into your own little green corner. All you need are some pots and planters, plants, and maybe a shelf or two. You can even add an outdoor table and chair, and you're good to go.
Here are some enchanting balcony gardens to give you an idea: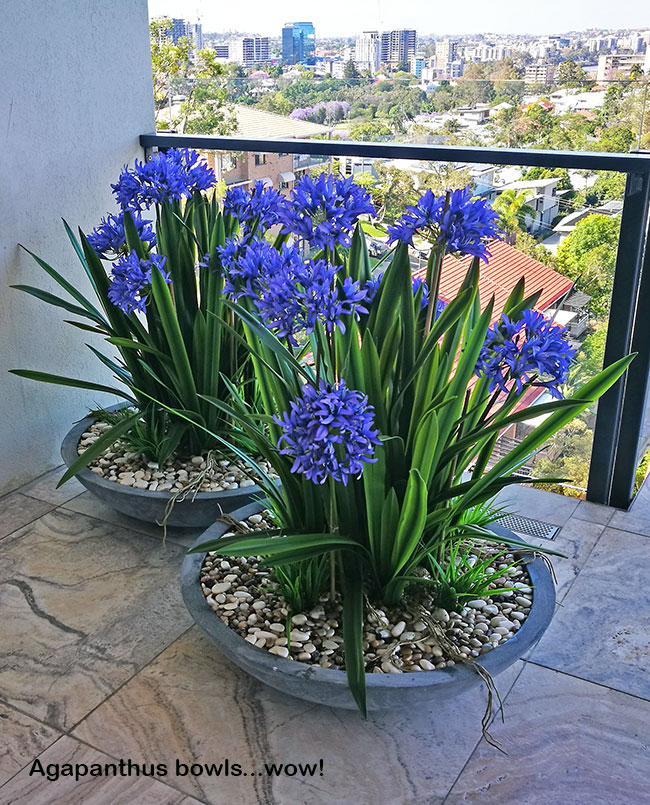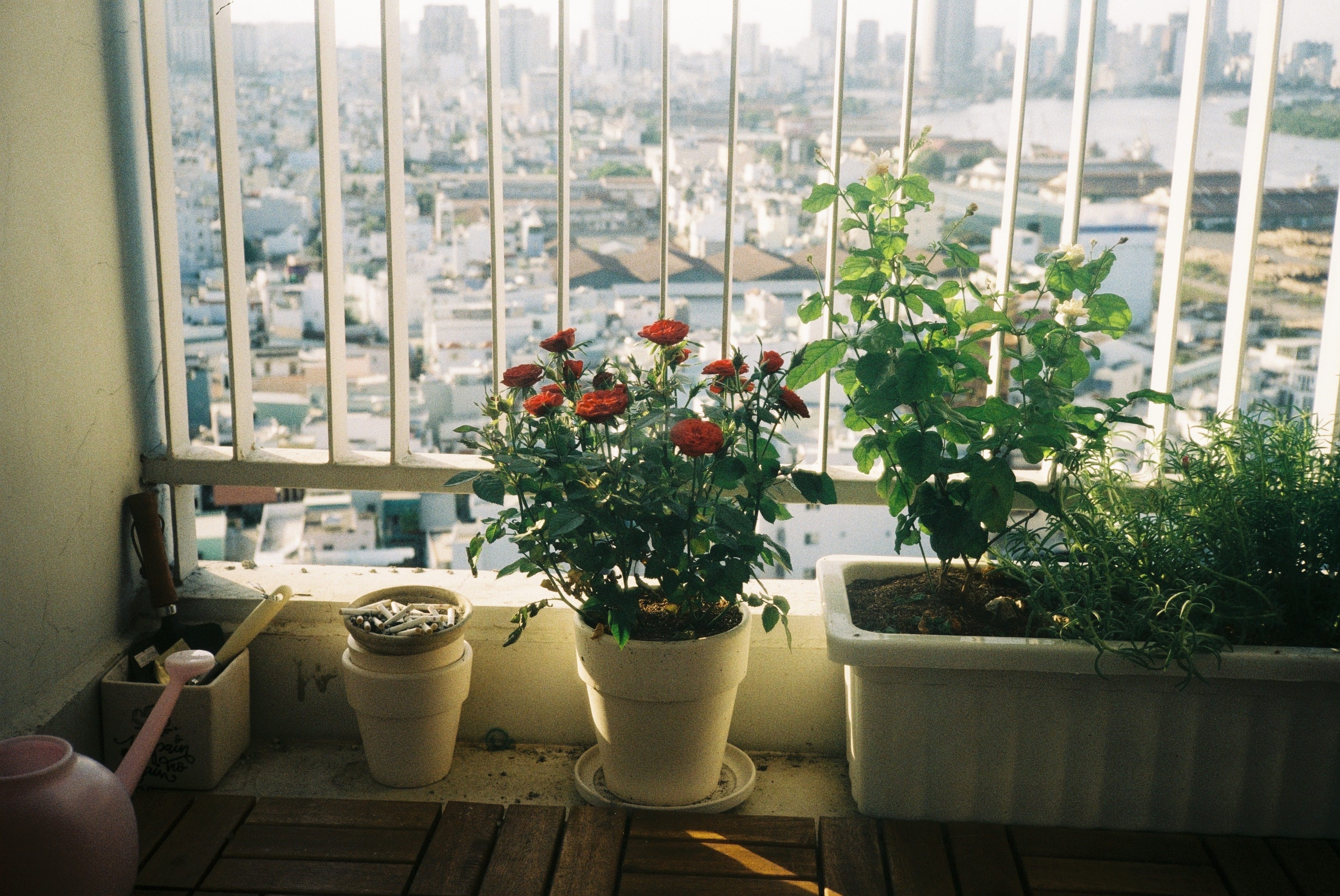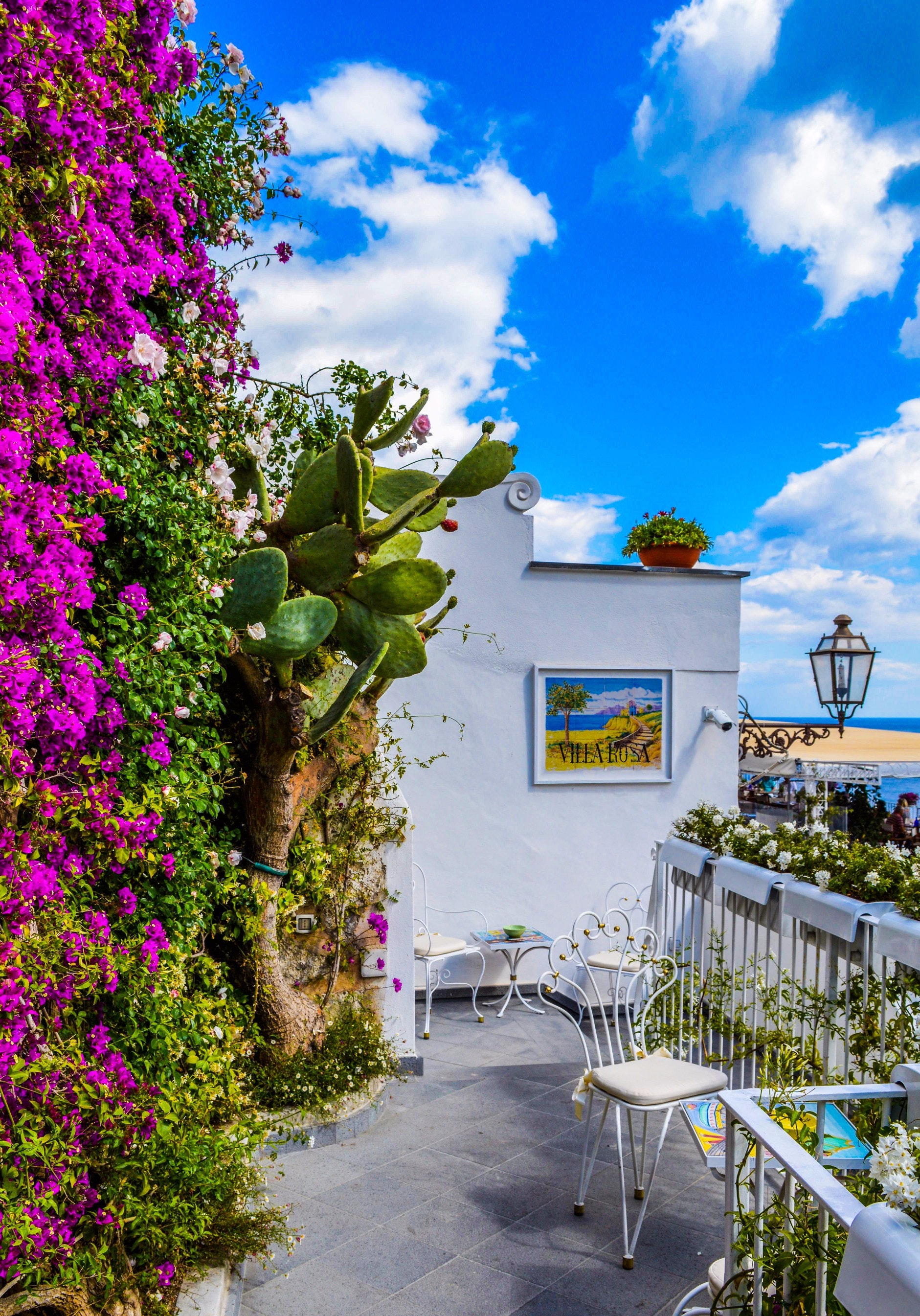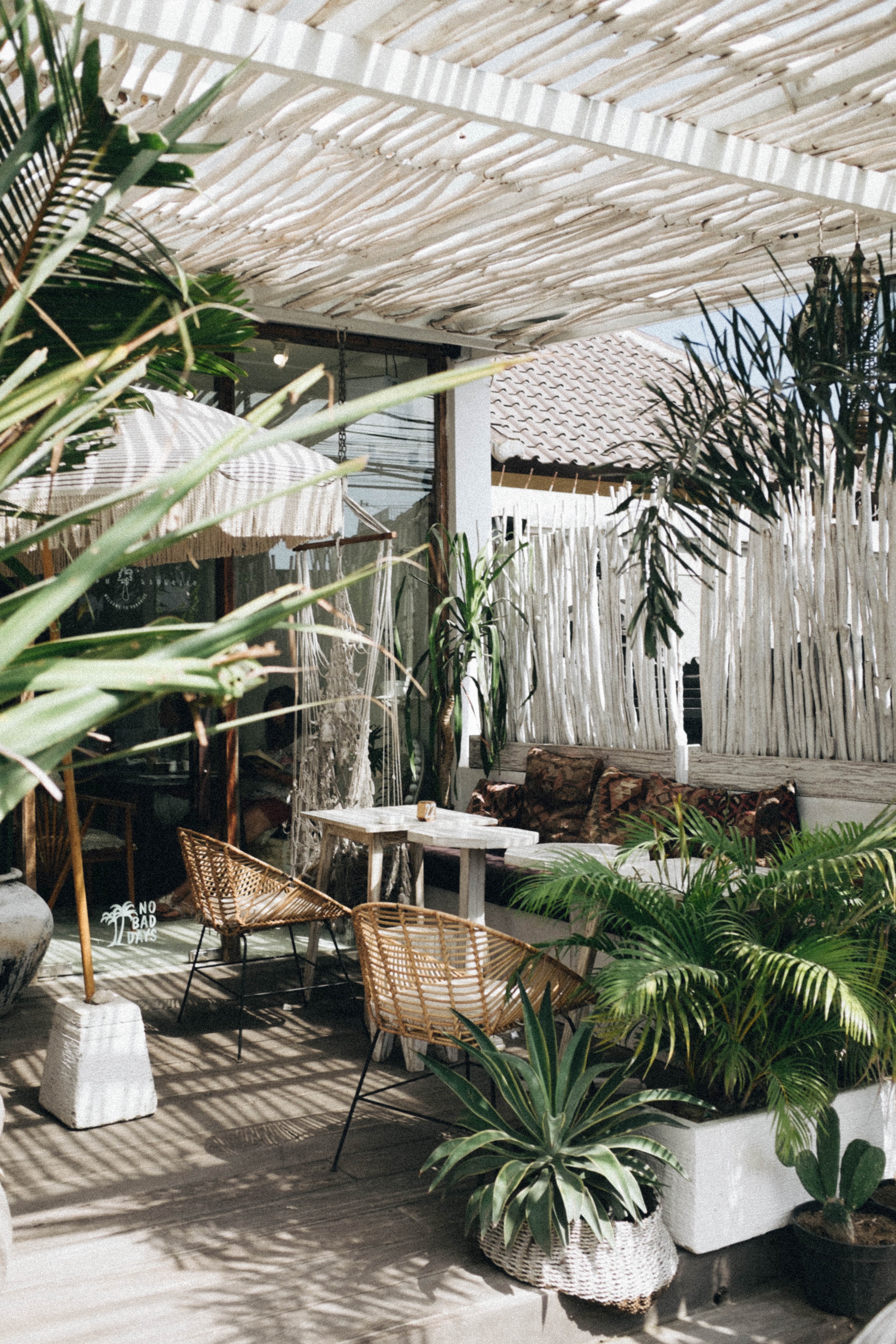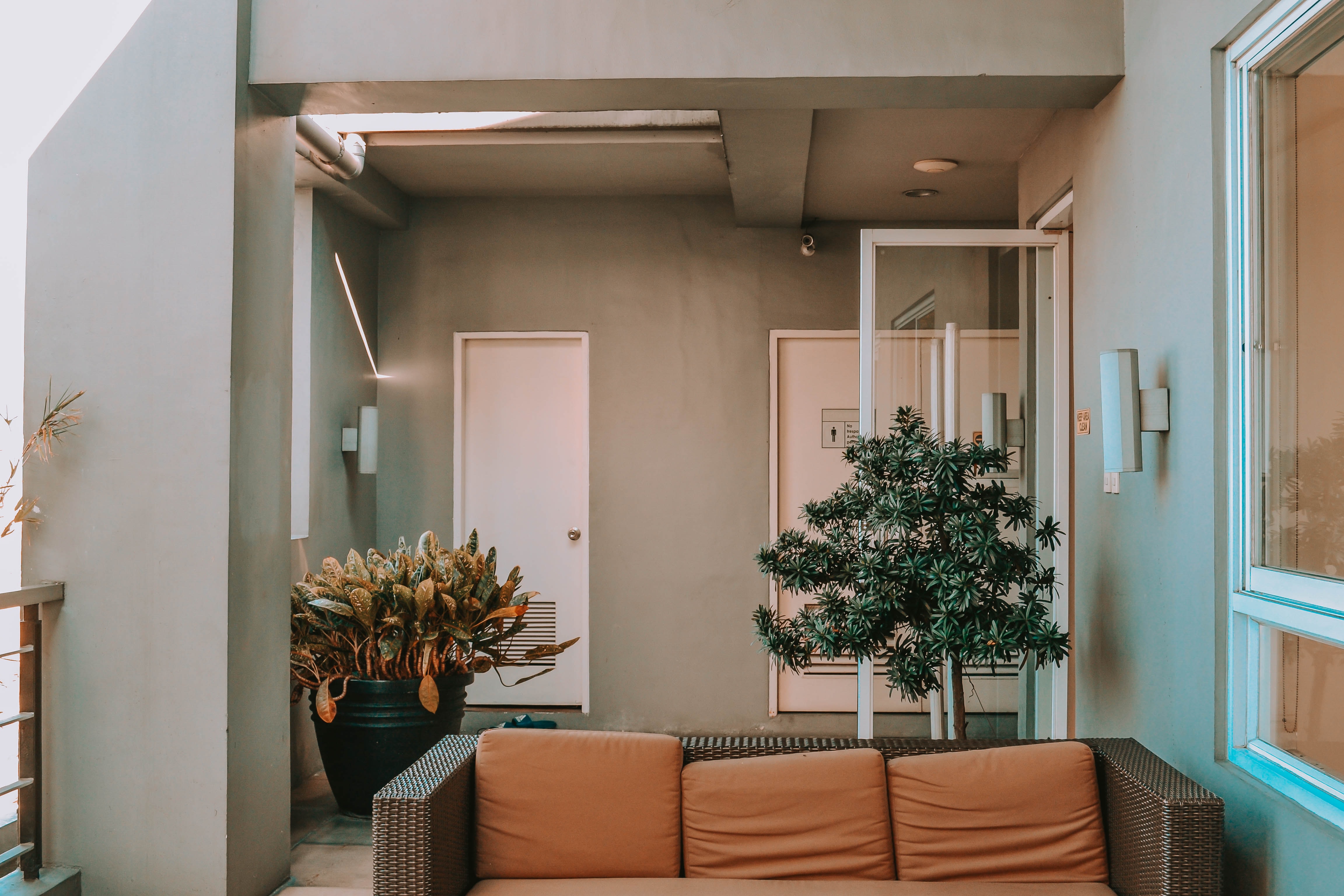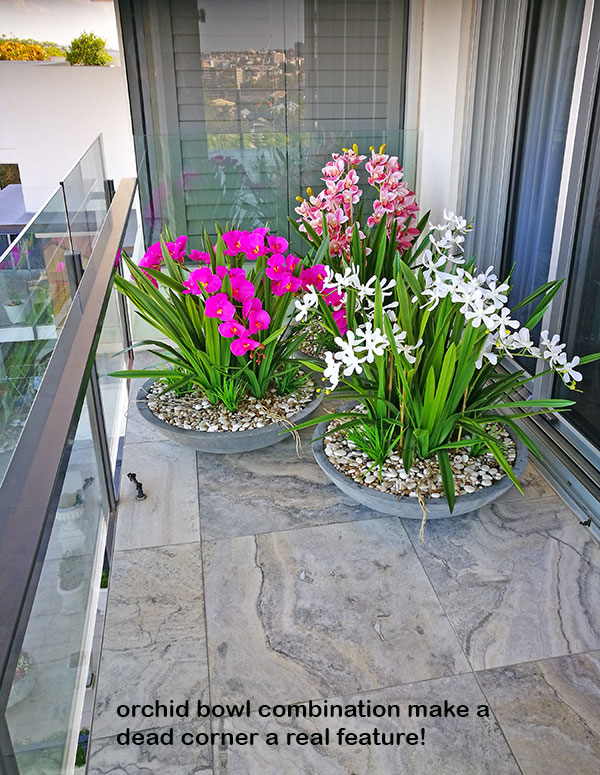 11. Hanging Plants
Utilise your vertical clearance by hanging pots with flowering or creeping plants. It will add a canopy of green to your small garden.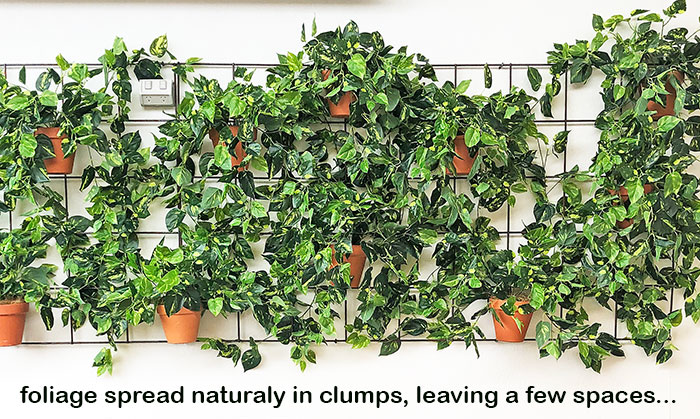 You can also hang pots of various blooms to make your garden look like a burst of colors.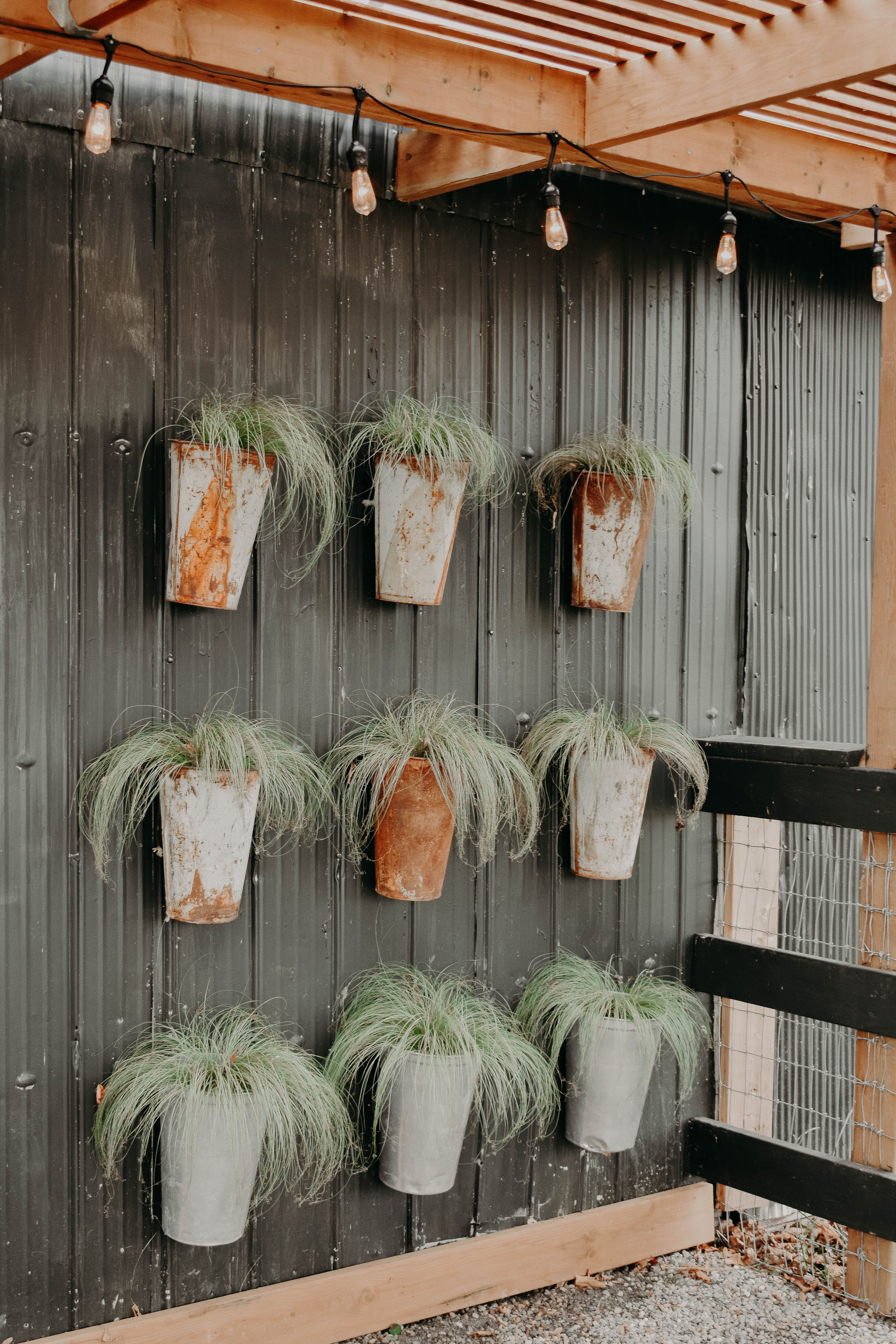 12. Topiaries
Using topiaries in your small garden allows you to add "texture." You don't have to be content with just having small plants in pots because you can also plant big bushes or shrubs and trim them so they look clean and more shapely.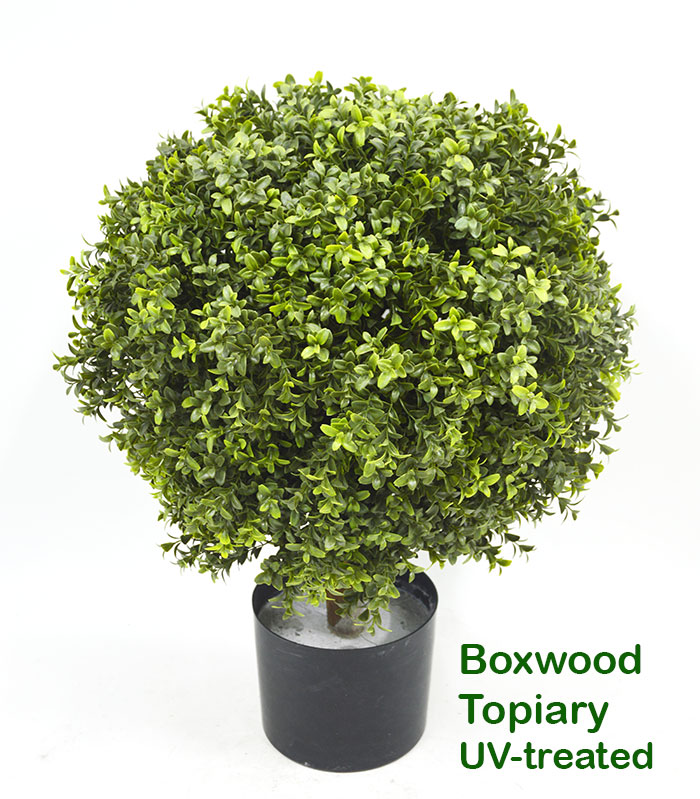 13. Aquascape or Water Features
Putting in water features like ponds and fountains will give your garden additional aesthetics and give it a more tranquil vibe. And you can do it even in gardens with very limited spaces or ground areas.
A beautiful pond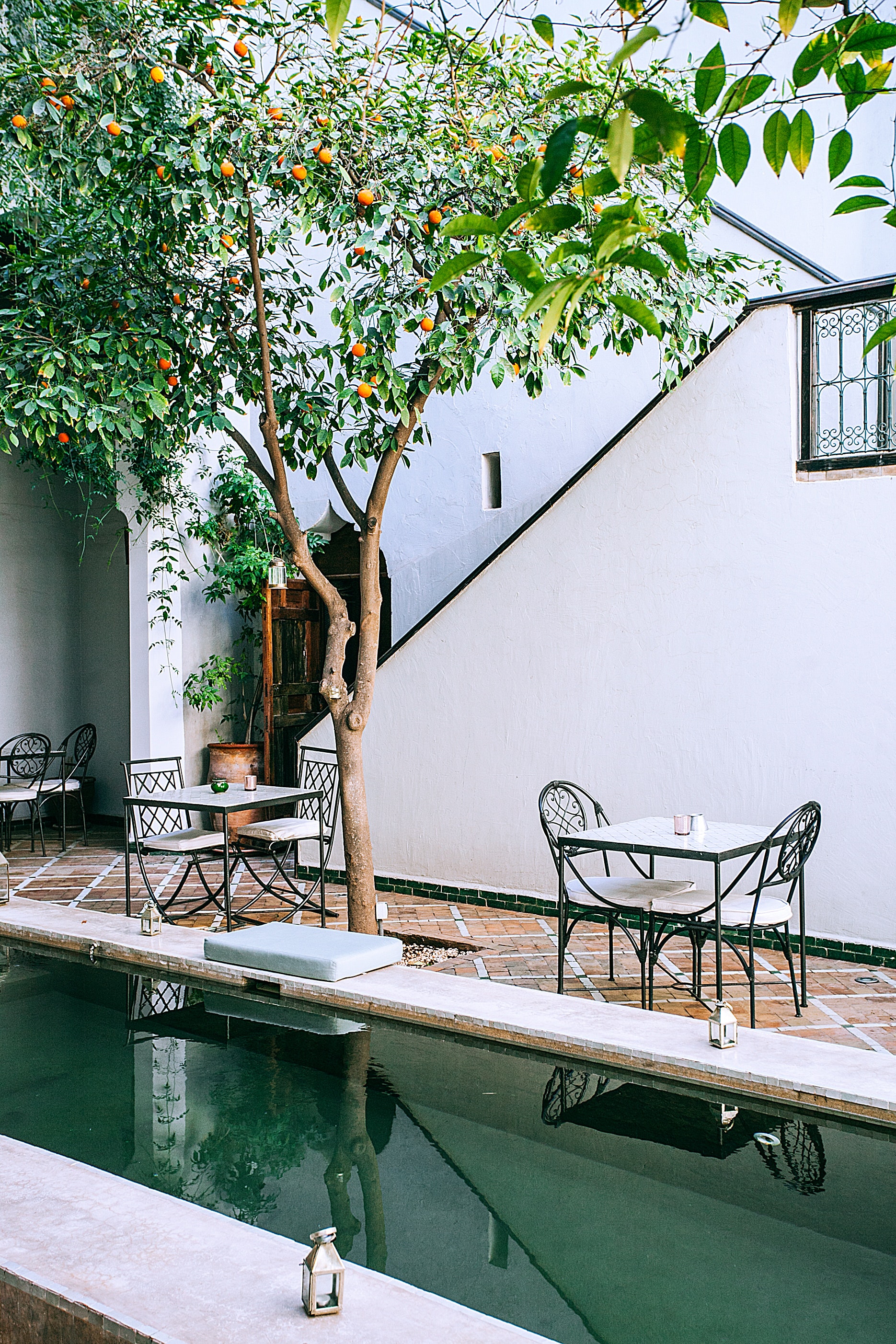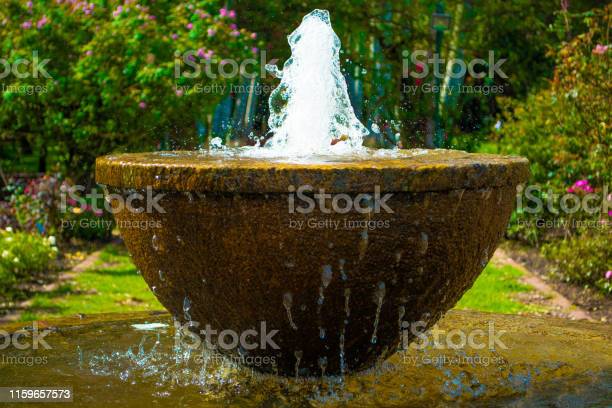 A double fountain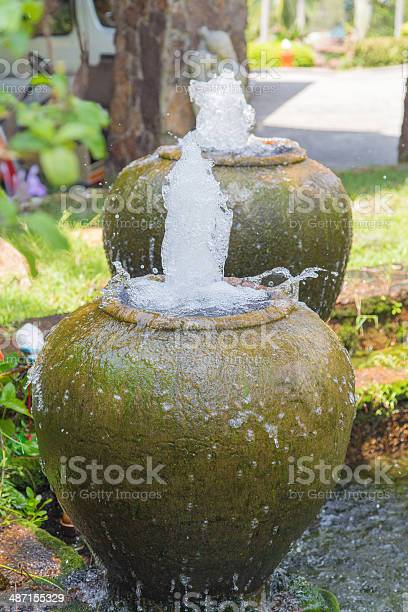 You can use medium- or large-sized clay pots like this, and toss in water cabbages or water lilies:
Another option would be to build a small pond and plant your garden around it. Like this one:
You can also use a basin or other waterproof container to make a container pond. You can then add water plants and make your own aquascape.
This, for example, uses a discarded sink:
Little fountains would also be an interesting addition to your garden and aquascape.
And mini waterfalls are just lovely to look at:
You can also make a minimalist koi pond surrounded by potted plants, like this:
14. Fun, Unique and Quirky Gardens
Just because you have a small garden does not mean it should be boring or devoid of fun and quirkiness. You can add knick-knacks, figurines, and other items to give it more color and to make it a more interesting space for you, your family, and your guests.
Some of the items you can put in your garden are:
Birdhouses, Bird Feeders, and Birdbaths
A birdhouse, bird feeder, or birdbath will add a touch of cottage charm to your small garden. And it's nice to attract birds to your green corner.
Colorful wooden birdhouses, such as these, complement the various shades of green in your garden:
Imagine having birds frolic in the birdbath:
Bird feeders are also an effective way of inviting your winged friends to drop by:
Windchimes
A windchime doesn't just add aesthetic value to your garden, but it adds music, too! The sound of a windchime would make your garden a more soothing and relaxing spot for you and your family.
And why stop at just one windchime when you can hang as many as you want?
Lamps and Lanterns
Lamps also make lovely accessories to your garden.
Check out this garden with different kinds of lamps and lanterns (as well as windchimes) handing from the canopy of leaves:
Buddhas and Pagodas
Buddhas and pagodas have become quite common garden accents these days.
Take a look at this Buddha head placed randomly amongst the planters:
Or at this stone pagoda by the river rocks:
Garden Flamingoes
Flamingoes are yet another common garden decor. But even if they have become such a cliche, they still possess that lovely presence that would surely complete any garden.
Huge Rocks and Boulders
Huge rocks or boulders also make beautiful natural garden accents.
Garden Gnomes
You know what else are very common garden fixtures? Gnomes.
Here's a pretty simple stone gnome trying to blend in:
While some gnomes just stick out:
Other Accessories and Random Items
Here are some garden accessories or even discarded items used to give gardens more character:
A rabbit sculpture:
A Colorful windspinner:
Rain gauges:
Or how about garden parasols?
15. Minimalist Garden
Having a garden does not really mean you need to stuff it with plants. You can go for a minimalist design, especially if you have a rather limited space.
Take for example a garden with bonsais in clean gray planters:
You can't get any more minimal than a garden with just bamboos:
Or a garden with just a mound of grass, a single tree, and a single boulder with white pebbles surrounding it:
16. Zen Garden
You can also go for a zen garden, which is a distinctive kind of Japanese garden and is similar to a minimalist garden but is characterized by a miniature stylized landscape composed of carefully arranged rocks, moss, neatly trimmed trees and shrubs, water features, sand or gavel, and even moss.
Here are some examples of zen gardens:
17. Rockscape
Plan your small garden around a rocky terrain. You can get boulders, huge rocks, pebbles, and gravel, then plant your veggies or ornamentals in the spaces between the rocks or in the crevices.
You can also use rocks with a water feature, like this:
https://www.instagram.com/p/CdbK81eDq92/
18. Rooftop Garden
If you only have your rooftop as your outdoor area, then you can transform it into a lush garden, too. Just make sure that you have a way of getting water up there, that there's proper drainage for water, and that the rooftop floor is strong and sturdy enough to support the weight of plants, soil, and pots.
19. Succulent Garden
If you live in a sunny and dry area, you may want to go for a succulent and cacti garden.
Succulent gardens would do well with your rockscape, too.
For small succulents, you can plant them in dish gardens, such as this:
Or plant them in wooden plants, like this: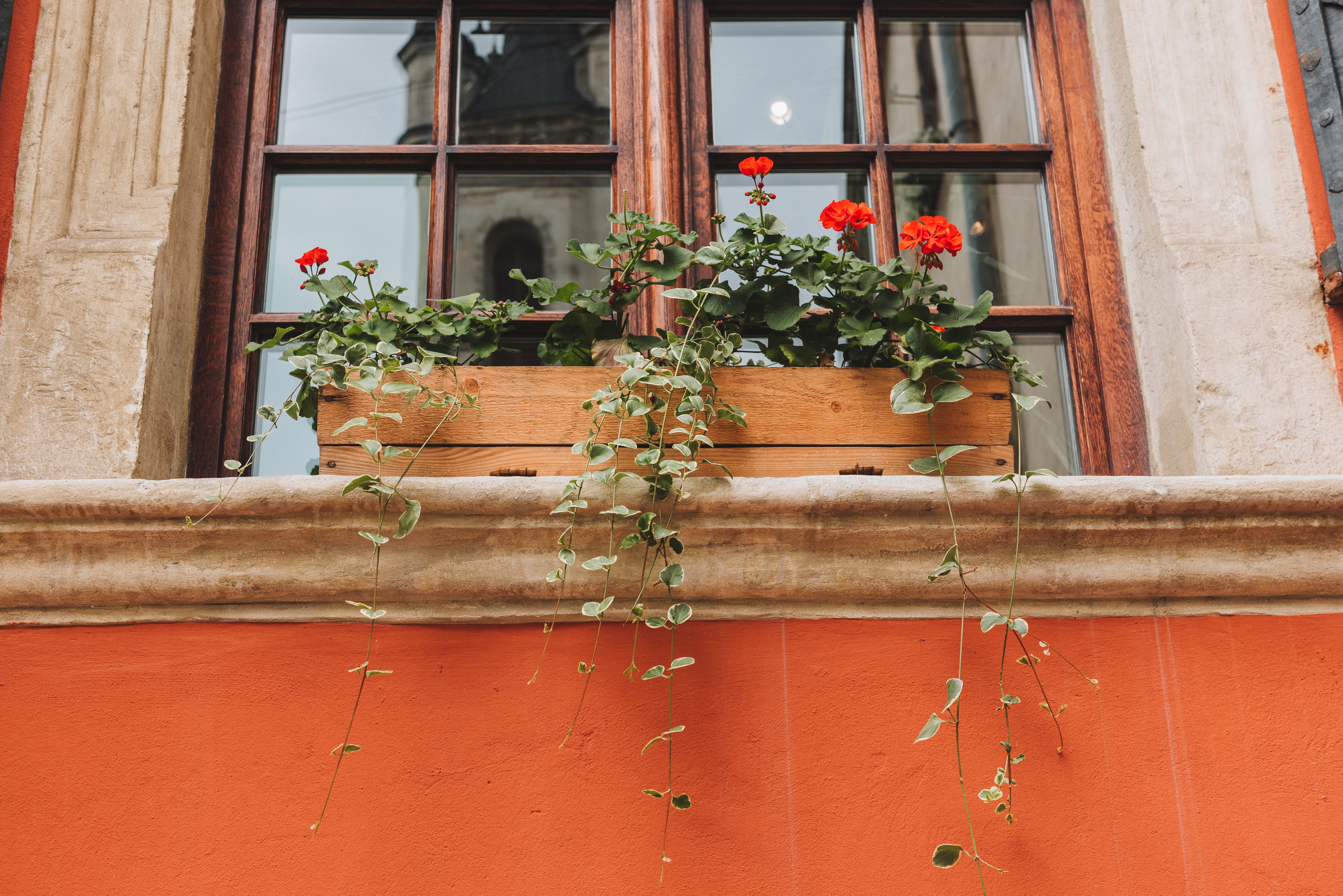 20. Lounge Garden
You can transform your outdoor space into both a lounging area and a small garden. All you have to do is get some outdoor chairs and tables and surround them with foliage. It's going to be a perfect spot for your morning coffee, your afternoon tea with friends, or even an intimate dinner with family.
You can even have a small fireplace built so you could still enjoy some fresh air during cold nights.
Conclusion
All these ideas should tell you that it doesn't take a lot to be able to create a lovely green space in a small space. There are different ways to transform a little unused spot in your property into a beautiful garden, whether it's your balcony, your rooftop, or your backyard. All you really need is a bit of inspiration that you could turn into a vision. You can even apply two or more of these ideas together in coming up with your own little oasis at home.